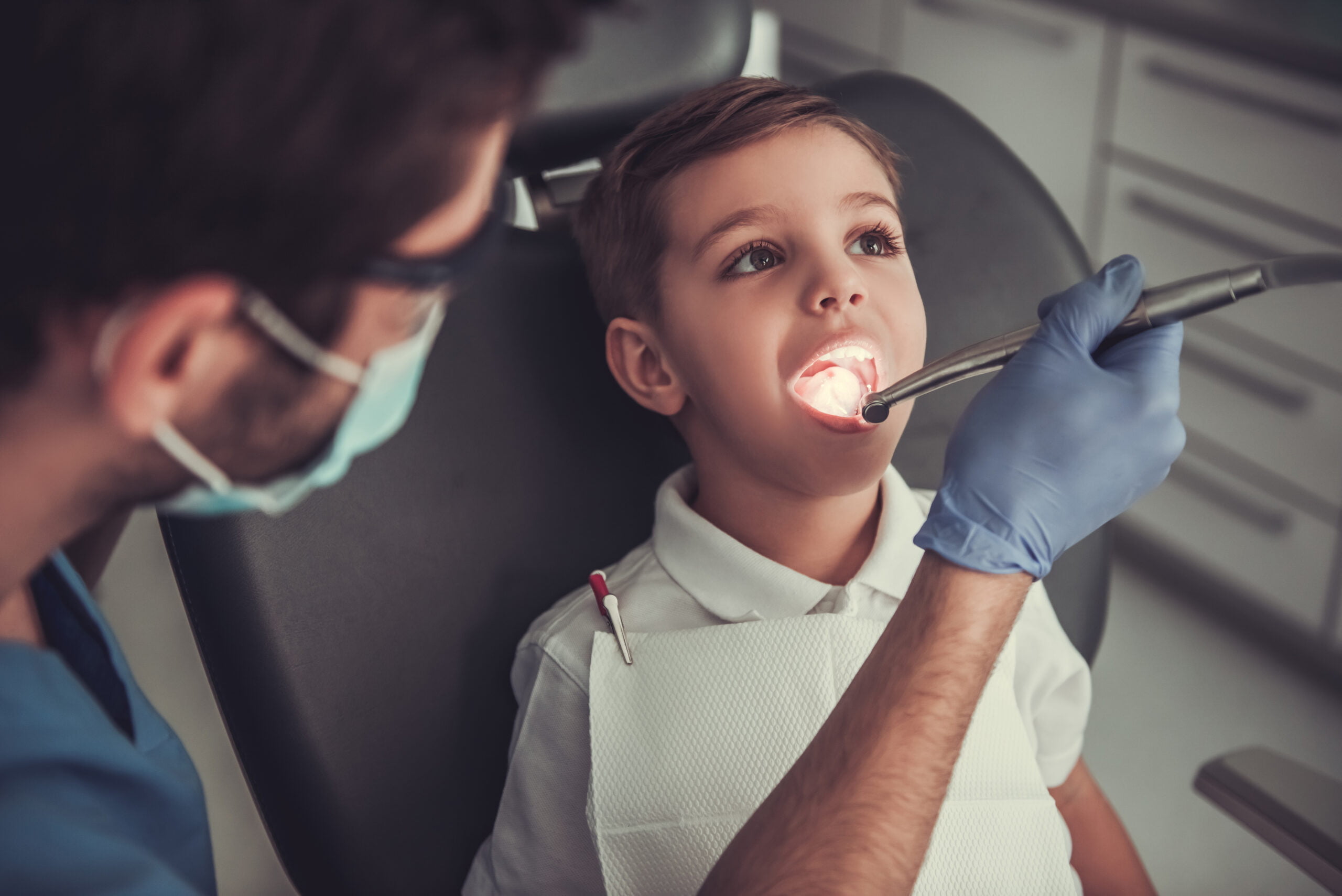 Children's Dentists in Hampton specialise in creating a fun, loving and safe dental environment for young patients. Our goal is to provide a playful experience that will help your child develop positive feelings about their oral health while also encouraging them to visit the dentist when they are older. We focus on preventive and restorative treatment at our pediatric dentistry practice to assist each child to achieve an attractive.
What makes Children's Dentists Special against General Dentists
Pediatric Dentists
Pediatric dentists are specially trained to treat children's teeth and jaw, as well as child behaviour, physical development, and children with special needs. They typically handle concerns such as tooth decay and tooth alignment, crowding, crooked teeth, and missing teeth. Because youngsters are more likely to develop cavities than adults, pediatric dentists also help prevent them.
Teeth cleaning
Sealants
Fluoride
Interpreting X-rays
Filling cavities
Removing teeth
Fixing broken teeth
Finding and correcting spacing issues
Breaking unhelpful habits
We understand it can be difficult to cope with a child's anxiety, especially when it comes to undergoing dental treatments. That is why selecting a pediatric dentist over a general dentist could make this important activity easier. Pediatric dentists are more often better prepared to handle problems specific to youngsters because of their specialised education. Most pediatric dentists have more expertise in addressing and navigating children's oral health difficulties, and their offices are geared to make a trip to the dentist enjoyable, interesting, and non-threatening. Pediatric dentists also employ smaller instruments, making treatment more pleasant for your child.
General Dentists
General dentists focus on treating adults and typically work with patients who have permanent teeth. General dentists examine, treat, and prevent problems with adult teeth, such as general health issues. They can also help children recover from toothache by providing treatment without additional training in pedodontics. Among their most frequently performed procedures are:
Teeth cleanings
Root canals
Fillings
Sealants
Crowns and bridges
Veneers
Gum disease treatment
Dental implants
Preventative education on oral health
Disease prevention
Interpreting X-rays
How do you Choose Dentists for your Kids in Hampton
A dentist is different for each family, and the decision ultimately comes down to your family's unique demands and preferences. There is no one-size-fits-all approach to addressing your family's dental or general health needs. Pediatric dentists do, however, provide a lot of services for youngsters. You can rest confident that your child's dental.
Pediatric dentists are not only equipped with the skills and tools to treat your child, but they also like working with youngsters. A caring, sympathetic pediatric dentist will go out of his or her way to create a good connection with your kid so that he or she has a favourable opinion of the dentist for years to come. Children might develop dental anxiety
When it comes to looking after our children's teeth, one of the most crucial areas of their health is dental care. According to experts, a child should have his or her first dental examination by the age of one.
We recognise that a dentist's office may be frightening for children, therefore we have built our facility to be one where you and your kids can feel at ease. We have a shared goal of not only ensuring that your children receive the finest dental treatment available but also assuring that they are both safe and secure.
At Hampton Dental Surgery, we love working with children. We recognise the importance of treating children in a way that conveys to them a positive impression of dentistry, resulting in lifelong oral health. We are pleased to provide a variety of pediatric dentistry services at our office.
Why Choose Us
At Hampton Dental Surgery, our mission is to give high-quality pediatric dentistry services to youngsters of all ages in a fun and child-friendly environment. Our board-certified pediatric dentists are here to help you give your child a healthy, lovely smile for life.
Our dentists and staff are experienced in communicating with youngsters, and we excel at assisting patients with special needs in feeling at ease and receiving the dental treatment they require. To discuss how we might create a care plan to match your child's specific requirements, contact us now.