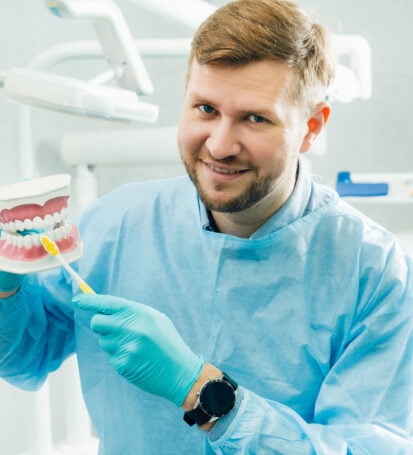 General dentistry in Hampton East  is a type of dentistry that focuses on the prevention and treatment of dental, gum, and oral disease. The aim of general dentists is to keep and preserve good oral health by applying a variety of therapies and procedures. General dentists, in contrast to GPs, aim to prevent rather than just treat symptoms.
How do you Choose General Dentists in Hampton East
Make a list of people you can ask for advice. Referrals are an excellent method to learn about a dentist that patients like. Your friends and family may give you a thorough understanding of different dentists in the region, as well as their strengths and shortcomings.
Examine their experience to determine whether they have a professional background. Make sure any dentist you're considering is in good standing with the American Dental Association's ethical standards, which include current competence.
Make an appointment for a consultation. Because it's impossible to get a feel for a dentist without meeting them, make this new patient visit, which many dentists provide for free or at a discount for new patients. Learn about the dentist and ask about fluoridation and how they deal with emergency circumstances.
Why Choose us
Your smile is a present. It takes work to maintain it looking nice, and our staff wants to help you preserve and enhance your oral health through general dentistry. You can rely on expert care and personalised attention when you visit Hampton Dental Surgery at Hampton East.
Taking the time to examine local dentists and select the finest family dentist in Hampton East is well worth the effort. Finding a dentist that is excellent with your children, raises their attitudes toward dentists, as well as your whole family's dental health, and makes appointments simpler and more enjoyable.
Your comfort is our top concern. Our services may help you get comfy in a dental chair and provide a diversion while receiving treatment. To decrease anxiety and keep you pain-free, we also provide dental sedation.