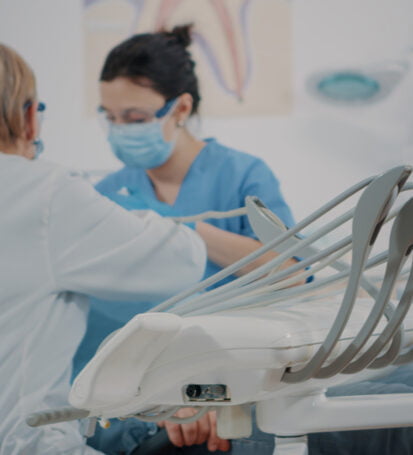 Cosmetic dentistry is a form of professional oral care that focuses on improving the appearance of your teeth. And although cosmetic dentistry procedures are usually not essential, some treatment cases also provide restorative benefits.
What do Cosmetics Dentists Do
Aligners
Another way to straighten your teeth is with aligners. Custom-made moulds of your teeth are made, and they are known as Invisalign. The aligner will grip your teeth as they realign into their correct positions, allowing them to move freely.
Teeth Whitening
This is one of the most popular choices for those who want to update their smile quickly and simply.
It's ideal for individuals who just need a small amount of brightening, or for those that don't want to make a large investment. It's also one of the more inexpensive solutions available.
Dental Implants
Dental implants are tooth roots that are replaced. Dental implants provide a solid foundation for fixed (permanent) or removable replacement teeth that resemble your natural teeth.
Dentures
Dentures are appliances that are custom-made to replace a person's missing teeth and restore their appearance and oral abilities.
Porcelain Veneers
Dental veneers are custom-made caps that cover your natural teeth and are produced from medical-grade ceramic. They appear incredibly lifelike and may be used to fix a variety of cosmetic issues, including misaligned teeth, cracked or fractured enamel, and obvious spaces between two teeth. Each tooth is covered with a dental adhesive.
How do you Choose Cosmetic Dentists in Sandringham
If you're thinking of getting teeth whitening, be sure to conduct some research before choosing a cosmetic dentist. Cosmetics dentistry is not an established specialty, so any dentist can claim to be a cosmetic dentist. It's critical to do your homework before making a selection so that you know you're receiving the finest care and results possible. Dental implants are replacement tooth roots. Implants provide a strong foundation for fixed (permanent) or removable replacement teeth that are made to match your natural teeth.
Make no mistake, cosmetic dentistry is an art form. If you want a smile makeover, you're looking for a master artist who can create the most beautiful, natural-looking grin that suits you. Although someone claims to be a cosmetic dentist, this does not always signify it is true.
Why Choose Us
We at Cosmetic Dentistry in Sandringham are dedicated to treating our clients as family members. We take an interest in you and work to discover the treatment choices that are most suited to your unique requirements. Our staff isn't here to push you towards the newest therapy. We're here to offer high-quality care that is customised to fit your specific demands.